Product Description
CE Insulating Glass Machine
The adhesive continuity of rectangular insulating glass of various sizes can be realized, with high adhesive efficiency and stable quality.
Two completely independent glue supply systems, two kinds of sealants can be arbitrarily switched (optional).
The glass can be pre-stored in the third paragraph to strengthen the continuity of equipment operation and improve production efficiency.
The side coating is full without bubbles, and the corner is full without manual trimming.
Unique automatic alarm device for glue quantity.
Accurate synchronous belt transmission system ensures pollution-free operation of glass.
Using two sealant supply systems, switch fast and one-key operation.
Suitable for triple glazing.
The vertical automatic sealing line has the advantages of high degree of automation, stable performance, fast glue speed, etc. The introduction of Italian technology completes the complete hollow glass automatic sealing line.

Product Show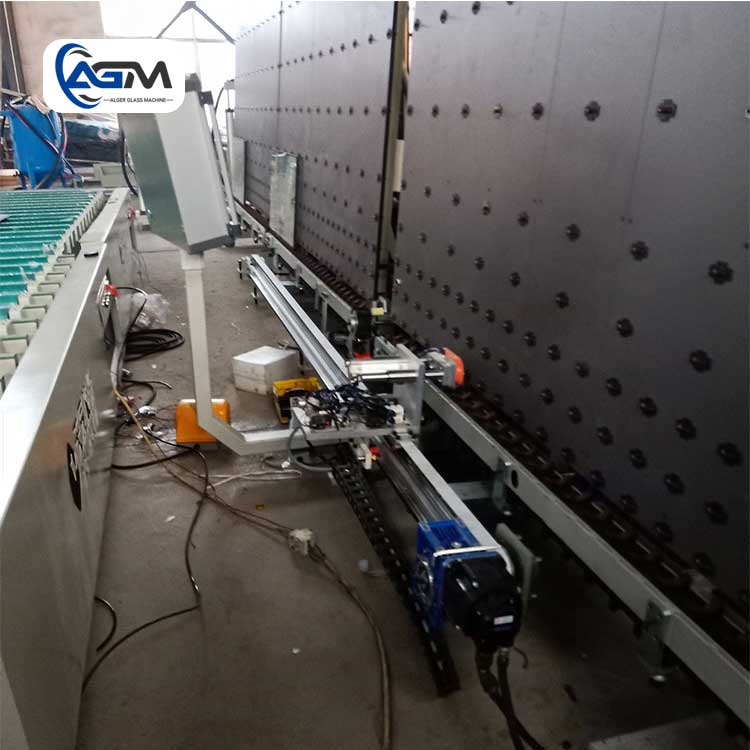 Product Features
It can realize the continuity of rectangular hollow glass glue of various sizes, high glue efficiency and stable quality;
Two completely independent glue supply systems, the two sealants can be switched at will;
Economical and suitable for glass deep processing enterprises;
Human-machine friendly interface, easy to operate;
The side cloth is glued and filled without bubbles, and the corners are full without manual trimming;
The servo control system of world famous brands has stable performance;
Accurately synchronize the belt conveyor system to ensure smooth and non-polluting glass operation;
Unique glue volume automatic alarm device.
Standard

Service support
1.24 hours technical supporting by e-mails.
2.24 hours calling service & online service.
3.Oversea door-to-door service available.
4.User manual and detailed operating video/CD available.
Recommend