Product description
The horizontal production line is a special equipment for producing rubber type insulating glass and slotted aluminum insulating glass. The production line is mainly composed of glass cleaning machine, glass splicing table,rubber strip assembly table, hollow glass hot pressing machineand the like. The transmission part of the line adopts stepless speed change, which can adjust the working speed, and the operation is stable and easy to operate. The washing machine cleaning zone and waterway system are all made of stainless steel and corrosion-resistant materials for durability.
Features
1. The temperature controller of the horizontal glass washer can adjust the blowing temperature, which can be adjusted from 0-90°;
2. The horizontal glass cleaning machine adopts the national standard square tube skeleton and horizontal horizontal structure;

3. The transmission part of the horizontal glass washer is controlled by a stepless speed changer, and the cleaning speed can be adjusted arbitrarily;

4. The conveyor sticks, brush sticks and sponge sticks of horizontal glass washers are made of high temperature resistant, acid and alkali resistant materials and have a long service life;

5, horizontal glass washing machine uses centrifugal fan, the volume is small, the air volume is large; high temperature drying system, after the glass cleaning is completed, the surface temperature is about 30-50 °;

6. The horizontal glass washing machine is driven by dense drums, and the processing area is large. The circulating water cleaning glass is completed once;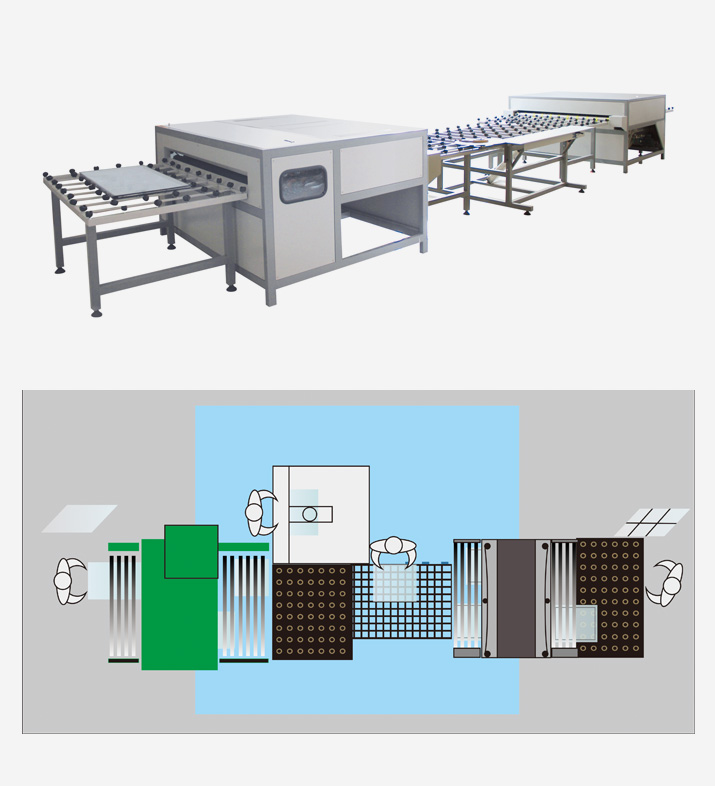 Standard

Service support

1.24 hours technical supporting by e-mails.
2.24 hours calling service & online service.
3.Oversea door-to-door service available.
4.User manual and detailed operating video/CD available.