Product Description
The washing machine is suitable for automatic cleaning and drying of different thick glass and lenses. It adopts horizontal transfer, 8 brush cleaning, 6 sponge drying; drying with powerful hot air drying system, temperature can be controlled automatically and setting, and the speed of the conveying can be adjusted.
Product show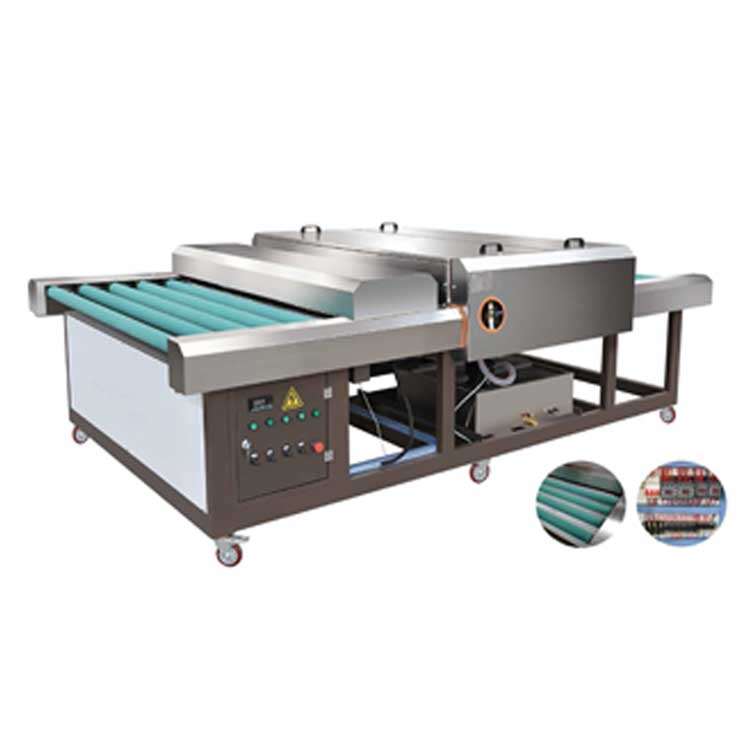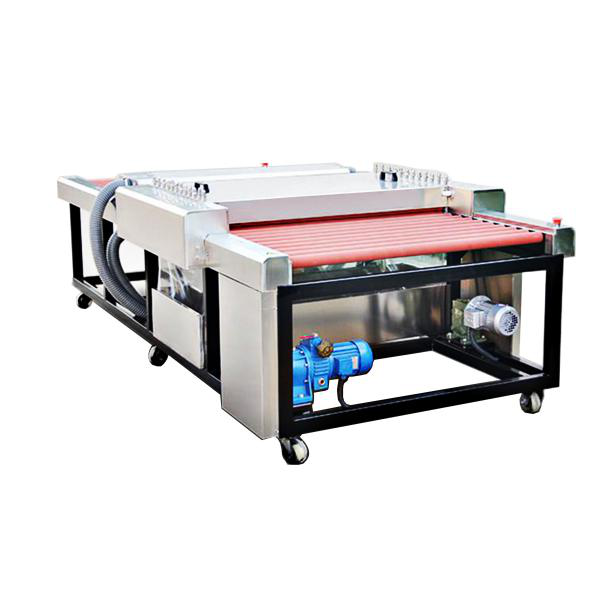 Product Parameter
| | |
| --- | --- |
| Production Capacity | 30,20m/min |
| Power Consumption | 7.5Kw |
| Motor Power | 3.5Kw |
| Power Source | 3.5Kw |
| Usage/Application | Used for Glass glass washing |
Performance

1) The movement of the conveying mechanism should be stable, reliable and free from vibration.
2) Parallel tolerance of transmission rubber roller: 1mm.
3) Movement precision of transmission rubber roller: radial runout is not more than 0.5mm; axial turbulence is not more than 0.5mm.
4) The busbar on the transmission rubber roller is coplanar, and the flatness tolerance is 1mm.
5) The deviation of the glass from the upper sheet to the lower sheet in the vertical conveying direction is not more than 5mm/1000mm.
6) Pumps and fans should work normally, and there is no blockage or smashing in each pipeline.
7) Equipment noise is less than or equal to 85dB (A).
Features

1) The horizontal glass washer adopts the national standard square tube skeleton and horizontal horizontal structure;
2) The temperature control of the horizontal glass washer can adjust the blowing temperature;
3) The transmission part of the horizontal glass washer is controlled by a continuously variable transmission, and the cleaning speed can be adjusted arbitrarily;
4) The conveying roller, brush roller and sponge roller of horizontal glass washer are made of high temperature resistance, acid and alkali resistant materials and long service life;
5) The horizontal glass washer is designed for dense drums, with a large processing area, and the circulating water cleaning glass is completed once;
6) Horizontal glass washer uses centrifugal fan, the volume is small, the air volume is large; the high temperature drying system, after the glass cleaning is completed, the surface temperature is 30-50 degrees Celsius.
Standard

Service support

1.24 hours technical supporting by e-mails.
2.24 hours calling service & online service.
3.Oversea door-to-door service available.
4.User manual and detailed operating video/CD available.